How it works?
Collaborative platform, iziParty is a rental website of room, apartment, house, terrace, garden... intended for the organization of events: party, birthday, lunch, dinner, evening, meeting, wedding and overall any type of private and professional event.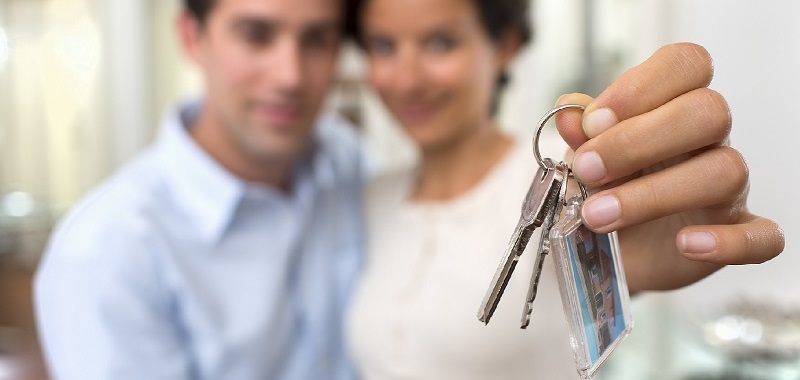 Who submits ads?
Anyone who wants to rent a room, an apartment, a house, a garden ... adapted to the organization of an event. Called the "Offerer", this person benefits in exchange for a remuneration according to the hourly price that will have fixed in his announcement.
How much does it cost to submit an ad?
The deposit of ads is FREE and FREE. For more information, consult the Terms of Use.
What does iziParty touch?
If the use of the site and the deposit of the ads are completely free, iziParty is remunerated on the transactions carried out on its platform, on the basis of 10% of the total amount of the rent, divided equally between the Offeror and the Applicant. Specifically, on a rental of € 100, the Offeror will receive € 95 (excluding transaction costs of our payment solution), and the applicant will pay € 105 (excluding transaction costs of our payment solution). iziParty will charge 10 €.
With what payment methods?
Payments are made via our secure payment solution. Applicants can simply settle with their CB card. For their part, the Suppliers receive the amount of the rental on their bank account. ALL members commit to carry out their transactions ONLY on iziParty.
For what use?
As an event facilitator, iziParty is a space rental platform dedicated to the reception of occasional or regular events, whether it be a birthday, an evening or a garden. -party, a wedding, an evening, an eve, a shoot, a seminar ...
For what types of events?
iziParty is suitable for multiple events, for a few hours or several days: birthday, communion, wedding, garden party, evening, family reunion, seminar, weekend with friends, weekend themed (golf, sea, mountain, etc.), piano lessons, sports, yoga ... it's up to you to play and let your imagination speak ...
How can we trust an Offerer or an Applicant?
The platform relies on the trust and honesty of its members. iziParty makes every effort to ensure that exchanges and transactions are carried out in perfect transparency and loyalty. Members are encouraged to participate and comment before and after rentals to provide feedback on the quality of the ads. Finally, iziParty keeps of course all the data of the transaction. In addition, the Offeror may request a deposit if required. For more information, consult the Terms of Use.
Are there any tips for an Offerer?
Before publishing, we advise the Providers to check that their insurer does not prohibit this type of rental (very rare but you never know), to broadcast quality photos and from different angles, to provide as much information as possible practices on the rental. The Offerors undertake to validate ALL their transactions on iziParty via Mangopay, ie via bank transfer.
What about insurance?
Thanks to our partnership with AXA, world leader in insurance, all rentals booked on iziParty are guaranteed by a rental responsibility of the rented goods. For more information, see the details of this warranty.
What happens if there is a problem?
Book on iziParty allows you to benefit from our quality guarantee. So if your provider cancels your reservation, you get a full refund. But that's not all. If you encounter a problem during your event and you are unable to resolve the problem with your Offeror, our Refund Policy may apply in particular if your Offeror has not provided a rental in accordance with the promises of its advertisement (cleanliness, Unscrupulous supplier, missing equipment, etc.), or in case of significant problems with the Offeror. Depending on the situation, iziParty will refund all or part of the amount of your reservation.
You have booked on iziParty and you are having a problem with your provider? Contact us immediately, no later than 24 hours after your event, providing us with all appropriate evidence, such as photos, testimonials, etc.
Can we get a refund?
Yes. An Applicant may be reimbursed when it cancels its reservation according to the date of its rental and the cancellation policy of the Offeror.
When the Offeror proposes a FLEXIBLE cancellation policy, the Applicant may be reimbursed 100% of the amount of his reservation (less platform fees according to date of cancellation) if this cancellation is made more than 30 days before the date of the first day of rental, and 50% if this cancellation is made more than 72 hours before that date. However, no refund can be claimed in case of cancellation policy STRICT.
Platform fees are refunded when cancellation is made less than 48 hours after the reservation date.
Are there good practices to follow?
So that this community is positive for all its members, iziParty encourages the courteous exchanges, the transparency and the confidence with the profiles of the members and the comments on each announcement and each member, the information, and more generally the benevolence. By depositing FREE on iziParty, the Offerors agree to exchange ONLY on the platform (without referring to a website, send an email address or a phone number), and finalize ALL transactions on the platform with the Applicants from iziParty. This transparency rule guarantees to all members total TRACEABILITY of exchanges and transactions and offers very valuable evidence in the event of litigation.
How to contact us ?
It's simple, for any question, we are at your disposal by mail ([email protected]), by chat or telephone (+33 9 70 70 02 18).