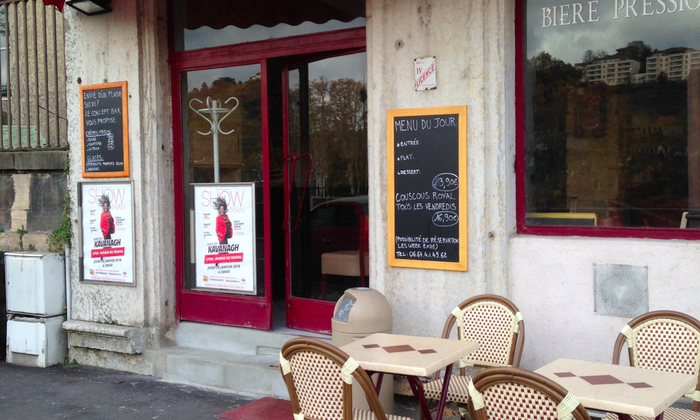 Description
I want to expand my business to rent my bar to a clientele of individuals and professionals.
My establishment, on the face, does not look good, the storefront is old enough not to say cheesy but inside, we enter the main room of the bar of about sixty square meters which can hold about fifty people with a functional bar and a small adjoining kitchen.
All the charm of this property lies in the authenticity of the place, exposed beams, exposed stone walls, and in its completely refursite basement, my establishment is modest but charming and extremely welcoming.
The place is idyllic adjoining the beard island on the quays of Saône, the banks at this place have all been redone, it is an eccentric but very pleasant place of Caluire.
Rules
The bar closes its until January 2020 as we are under construction. Kind regards
Booking policy
Cancellation policy: Flexible
Characteristics
Moment de l'événement
Matinée

Après-midi

Après-midi

Après-midi
Tranche d'âge
Public enfant

Jeune/étudiant

Adulte
Moment de l'événement
Friends

Family

Entreprise

Association
Équipement
WC

Lavabo

Réfrigérateur

Cuisinière

Sono
Evénements
Evénement professionnel

Soirée dansante

Anniversaire

Has already rented on IziParty
Email : verified
ID Card : Not verified
Contact me
Not specified
Available
Unavailable
Not specified
Available
Unavailable